United International Journal for Research & Technology
International Journal - Open Access - ISSN: 2582-6832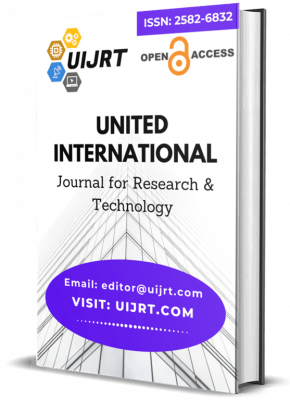 Plagiarism (Not Allowed)
Plagiarism is unethical for three reasons: Firstly, it is unethical because it is a form of theft. By taking the ideas and words of others and pretending they are your own, you are stealing someone else's intellectual property. Secondly, it is unethical because the plagiariser subsequently benefits from this theft.
Research Area
Selecting research area is the very first step in writing your paper. It is important for you to choose research area that is interesting to you professionally, as well as, personally. Experienced researchers note that "a topic in which you are only vaguely interested at the start is likely to become a topic in which you have no interest.
Conference
The papers submitted to a conference are usually reviewed during a specific period and authors receive their acceptance or rejection letters at the same time. Conference papers are usually short and concise with a limit on the number of pages allowed. For journal papers, on the other hand, the amount of time needed for publishing is very flexible.
Peer Review
Peer review involves subjecting the author's scholarly work and research to the scrutiny of other experts in the same field to check its validity and evaluate its suitability for publication. A peer review helps the publisher decide whether a work should be accepted.